Skip to Content
Top-Notch Cooling Services in Somerset County
Rapid Response Times & Quality Craftsmanship
When your AC stops working properly and fails to keep your home cool and comfortable, Cool-O-Matic, Inc. can help. We firmly believe that your family shouldn't have to suffer through sweltering and humid heat when summertime rolls around. Our Somerset County air conditioning experts provide timely service and affordable solutions to residences in the local community.
To learn more about Cool-O-Matic, Inc. or to request our air conditioning services in Somerset County, call 908-722-1400 for a free estimate.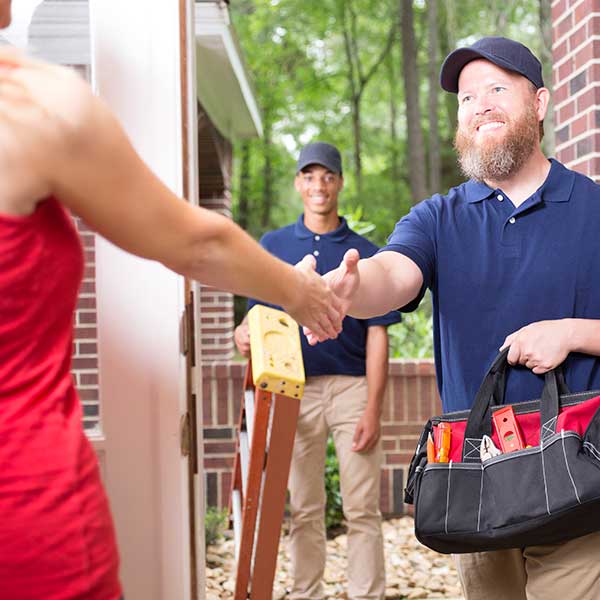 Providing The Best Air Conditioning In Somerset County
Cool-O-Matic, Inc. offers a wide variety of cooling services. We know how stressful it can be when a major appliance stops working. For that reason, we are committed to giving you peace of mind about the fact that you are purchasing high-quality products and investing in professional repair and installation services with us handling your requests.
The Comprehensive Cooling Services We Offer, Include:
Responding Quickly To All Service Calls
If your AC unit stalls, whether it's running poorly or has stopped working completely, get it serviced as soon as possible. It can be difficult trying to determine whether your air conditioner needs a simple repair or has reached the end of its life. When you call on our Somerset County AC specialists, you can rely on us to determine any faults with your system and provide you with an effective solution for preventing future unexpected breakdowns.
We Repair, Install & Service All Types Of AC Systems Including:
Zoned AC systems
Central AC systems
Choosing The Right Air Conditioner For A New Installation
Our Somerset County air conditioning technicians can handle both replacements and new installations for homes without AC systems. We can even handle any heater repairs as well as installations you may need assistance with. If we determine that your unit is damaged beyond repair, our skilled technicians can work with you to advise you on the right air conditioner for your home. There are a few factors we consider when making recommendations, including the size of your home, the demand that would be placed on your AC, as well as the features you are looking for.
Why Choose Cool-O-Matic, Inc. For All Your Cooling Services?
When you choose our family-owned and operated HVAC company, you can rest assured that we will handle all your cooling services promptly and professionally. With a dedication to our customers, we want to provide you with high-quality and affordable service. That's why we offer free estimates, upfront pricing, and financing options. We even offer a 100% satisfaction guarantee to ensure you receive the air conditioning services that are right for you and your home. Reach out to our team today to find out how we can help you!
Turn up the AC in your home! To request a cooling service or get a free quote in Somerset County, call 908-722-1400 or contact us online.
Call Us to Schedule Heating & Cooling Installations & Service