Skip to Content
Expert WiFi Thermostat Services in Somerset County
Ready to Experience an Upgraded Thermostat?
The future of thermostats is already here! Thanks to advanced wireless technology, the days of non-programmable temperature control are behind us. Whether your current thermostat has stopped working properly or you're simply overdue for an upgrade, the Cool-O-Matic, Inc. team has your needs covered. Our experienced heating and air conditioning technicians provide skilled WiFi thermostat services in Somerset County. There is a wide range of thermostat makes and models on the market, and we can help you choose the one that best fits your needs. Get the thermostat upgrade you've been waiting for! Call 908-722-1400 for more information or a free quote.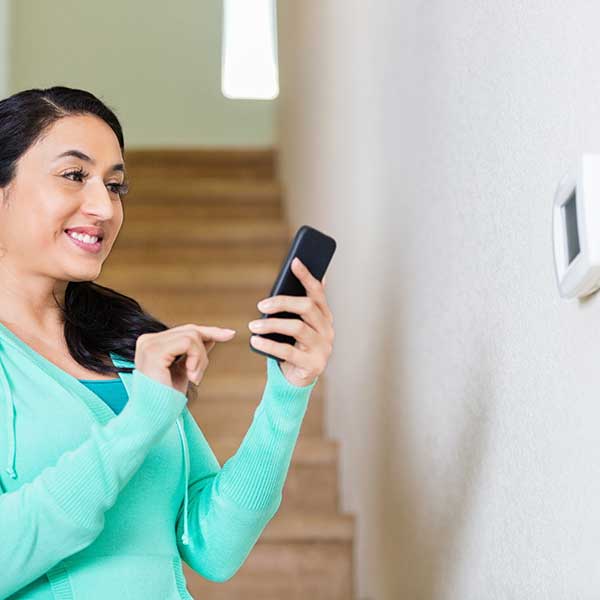 Benefits of Upgrading Your Thermostat
Having a controllable and programmable thermostat system may seem like a luxury, but it can actually help save you money in the long run by controlling your energy use. Having a WiFi thermostat can also increase your overall comfort by providing you with the ability to program it while you're away from home and kick up the AC before your arrival from work or an errand run. Gone are the days of having to control your comfort from one place!
There are a number of benefits of upgrading to a WiFi thermostat, including:
A mercury-free solution
Proven to reduce energy costs
User-friendly moving parts
Easier temperature control
Connect to Your Thermostat from Anywhere
Heating and cooling expenses are oftentimes the most significant part of a utility bill, especially for homeowners during the winter and summer months. If it's your goal to enjoy long-term energy savings, upgrading to a smart thermostat with advanced controls can help you achieve just that. Whether you have a broken thermostat system or you've just made the decision to make the switch, we would be happy to fulfill your WiFi thermostat needs. Upgrade your thermostat system today. Give us a call at 908-722-1400 or fill out our online service request form.
Call Us to Schedule Heating & Cooling Installations & Service