Skip to Content
Professional Indoor Air Quality Services in Somerset County
Experience Cleaner, Healthier Indoor Air Inside Your Home
You probably recognize the health benefits of clean water. While you consume about two quarts of water per day, you inhale upwards of 15,000 quarts of air per day. The importance of breathing clean air should not be underestimated. According to studies completed by the EPA, indoor air pollution is a problem for all types of homes, in all types of locations, whether you live in a dense urban city or a rural town. In fact, the Environmental Protection Agency has included indoor air pollution as one of the top five environmental dangers.
Call Cool-O-Matic, Inc. today at 908-722-1400 to schedule an indoor air quality service in Somerset County!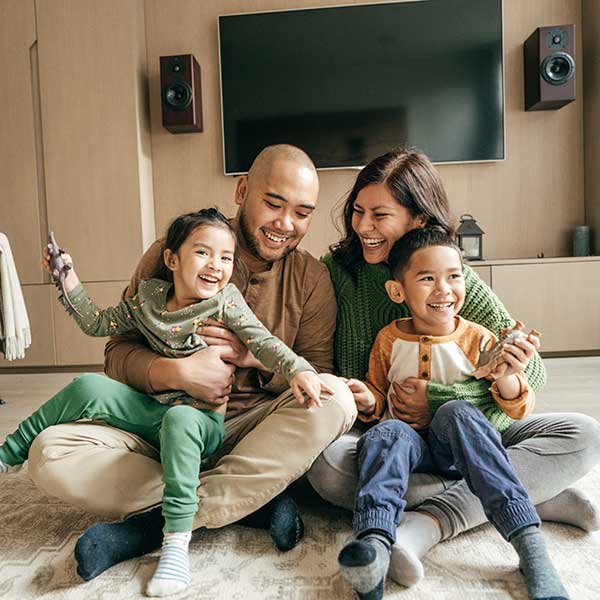 Indoor Air Quality Solutions
A call to Cool-O-Matic, Inc. ensures indoor air quality solutions that are targeted according to your specific requirements. We accurately analyze and address your indoor environment with a variety of products and services designed for immediate and sustainable improvement. As a Carrier Authorized Dealer, we bring home and business owners across Central New Jersey a diverse selection of state-of-the-art air quality products. With members who are NATE-certified and factory-trained, our team remains ahead of cutting-edge technology, allowing us to perfectly match your needs to the right equipment. Rest assured, we recommend only those products with a proven success rate.
Installed as an Accessory to Your Existing HVAC System, Modern Air Quality Options Are:
Wonderfully quiet
Low maintenance
Deliver beneficial results throughout the home
Providing Only Reliable Indoor Air Quality Solutions
Family-owned and serving our community since 1969, Cool-O-Matic, Inc. provides free in-home consultation with one of our HVAC specialists across Hillsborough, Somerset, Franklin Township, Bridgewater, Montgomery, and surrounding areas.
We Offer a Full Range of Efficient and Rewarding Air Quality Improvement Products in Somerset County, Including:
Air Filtration
Purifying indoor air up to eight times per hour, award-winning Carrier products trap up to 95% of pathogens down to .30 micron in size, eliminating pollen, animal dander, smoke, bacteria, mold, and more. For size comparison, a human hair is approximately 75 microns across.
With a range of bypass, fan-powered, and steam humidifiers, we answer the challenge of any sized home, introducing the perfect amount of moisture to optimize winter comfort, protect furnishings, reduce static electricity, and allow lower thermostat settings for significant energy savings.
Zoning and Programmable Thermostats
Take precision control over each area of your home, tailoring conditions to personal preferences and conserving energy. Enjoy greater access, convenience, and cost savings with the installation with an innovative control matched to your goals, lifestyle, and expectations.
Fresh Air Ventilators
Like opening a window, only better, energy recovery ventilators replace stale indoor air with fresh air, defending against excess humidity, enhancing HVAC efficiency, and improving air quality year-round.
Ultraviolet Lights
Taking advantage of the same technology relied upon for sterilization of indoor air in hospitals, germicidal UV lights work silently to kill the bacteria and mold that often thrives in the moist environment of the indoor coil of your HVAC system. Not only maintaining HVAC efficiency and eliminating the need for chemical cleaning, but UV lamps also prevent bacteria, viruses, and more from entering breathing air.
Carbon Monoxide Detectors
According to the Center for Disease Control, carbon monoxide poisoning sends approximately 15,000 people to the emergency room and kills nearly 500 people each year. Carbon monoxide is tasteless, odorless, and colorless, and the only way to detect it is with a carbon monoxide detector.
Breathe cleaner, healthier air in your home with our indoor air quality solutions in Somerset County. Call today or contact us online to schedule a service.
Call Us to Schedule Heating & Cooling Installations & Service