Skip to Content
Residential Ductless HVAC
Residential Ductless HVAC in Somerset County
No Ductwork? No Problem! Call Us Today
To answer the challenge of perfect comfort in those difficult to heat/cool spaces, remodeling projects, older homes, and much more, Cool-O-Matic, Inc. specializes in ductless HVAC. Whether you are interested in new installation or retrofit, ductless HVAC repair or seasonal maintenance, our factory-trained technicians are equipped to handle the job. Contact us at 908-722-1400 for knowledgeable recommendations, swift completion of your project, and 24/7 emergency service throughout Central New Jersey. Family-owned, and serving our community since 1969, Cool-O-Matic, Inc. is the right choice for ductless HVAC service.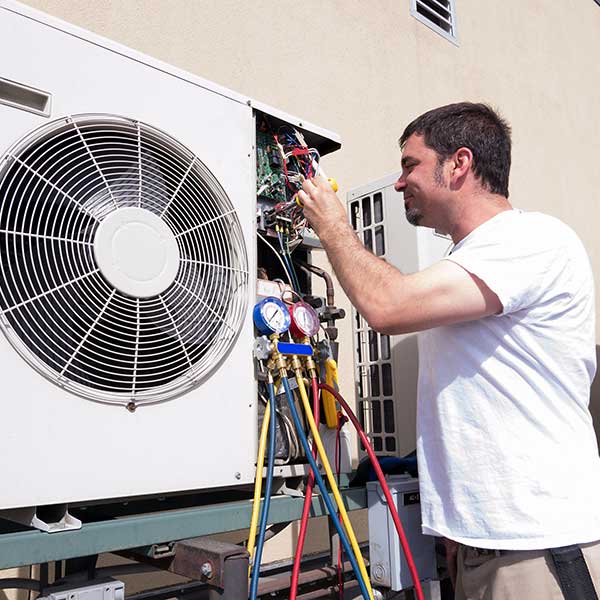 Top Quality Ductless HVAC Services
As a Carrier Factory Authorized Dealer, the team from Cool-O-Matic, Inc. is qualified in the most innovative and energy-efficient ductless A/C and heating options on the market.
Taking Advantage of Inverter Technology and a Wide Range of Modern Features, These Compact Units Are Known for the Following
Unprecedented heating and cooling capacity
Cost-savings
Convenience
Wi-Fi accessibility
Dedicated sleep modes
Advanced filtration
Superior dehumidification
Ultra-quiet operation
Extensive line lengths for versatile installation
With expert ductless HVAC installation in Somerset County, Cool-O-Matic, Inc. offers so many possibilities that there's simply no expectation we can't exceed.
Call Now for All Your Ductless Heating & Cooling Needs!
Ductless mini-splits deliver zoned heating and cooling capability in a lightweight, streamlined unit that incorporates beautifully into any indoor space. There is no major renovation required, and our professional team completes most projects in a single day. We'll handle every aspect, from proper installation of reliable ductless heating/cooling units to regular maintenance and any necessary repairs. Our licensed technicians are well-versed in all makes and models, and ensure prompt, conscientious, and expert HVAC services in Hillsborough, Somerset, Franklin Township, Bridgewater, Montgomery, and surrounding areas. Interested in a ductless heating or cooling system? Contact Cool-O-Matic, Inc. at 908-722-1400 to get started.
Call Us to Schedule Heating & Cooling Installations & Service